Inviting you to a scheduled Zoom meeting. Dr. Allen Pratt, Executive Director of NREA, join us. Dr. Pratt will keep NDSOS members posted on rural educational research, rural federal education funding, rural technology, school nutrition, Perkins CTE, and other priorities for rural school districts. The NREA supports rural schools throughout the country to inform lawmakers of the devastating effects one-size-fits-all policies can have on our rural schools. Topic: NDSOS members conversation with Dr. Allen Pratt, Executive Director of NREA Time: Sep 20, 2022 10:00 AM Central Time (US and Canada) Join Zoom Meeting
https://us06web.zoom.us/j/87473943085?pwd=M0pvdWJFcURGa2dNU1phNWh5RW5XZz09

2020-2021 SRSA grant funds need to be spent or obligated by September 30, 2022, and liquidated from
www.G5.gov
by January 30, 2023. Questions may be directed to
REAP@ed.gov
.

Whether you're on the go or looking for the most recent updates. Download the NDSOS app to stay current with policy updates, news, and events! Visit
https://www.ndsos.k12.nd.us/app
for more information.

You should have or will be receiving an email notification on our Rural Education Achievement Program (REAP) Small, Rural School Achievement (SRSA) and Rural and Low-Income Schools (RLIS) grant awards for the upcoming year. We had nearly 100 % of qualifying schools apply this year. Well done and congrats on your grant award.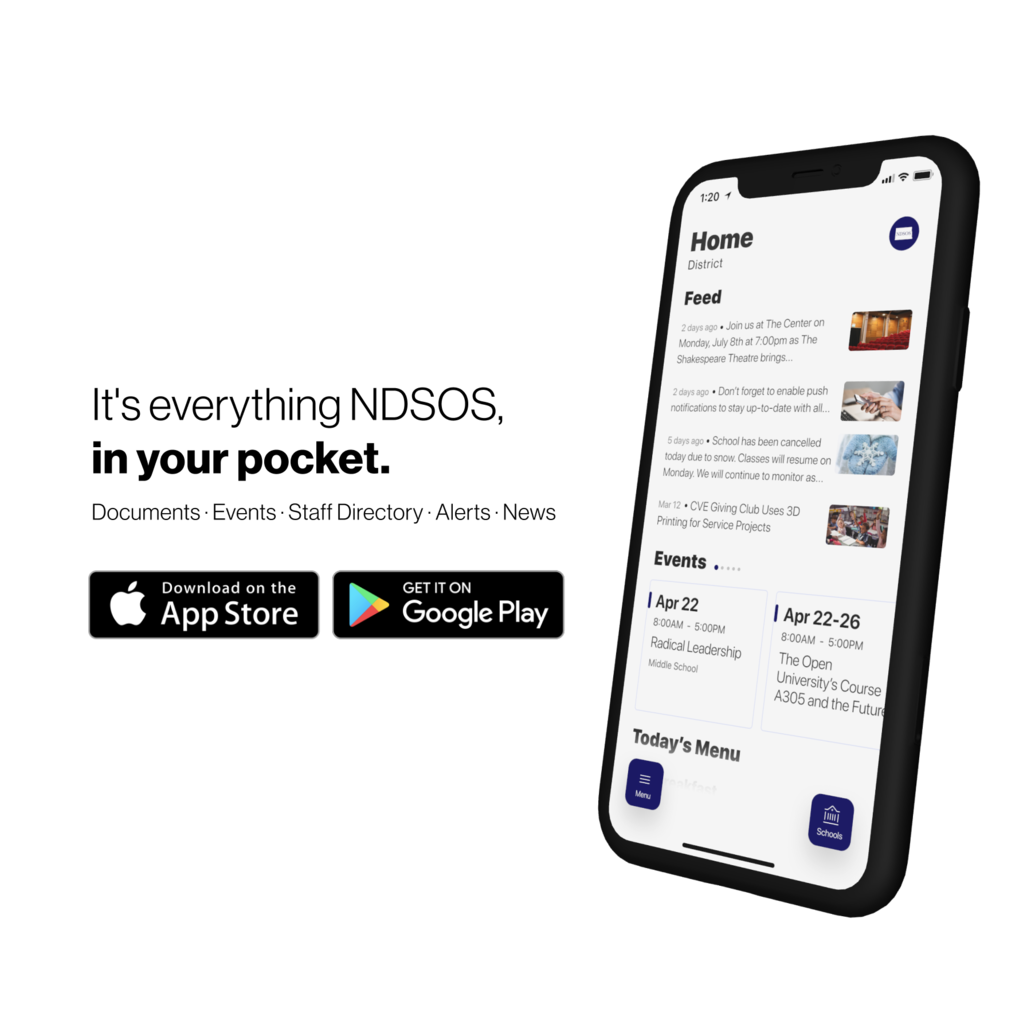 Welcome back to North Dakota Small Organized Schools!! Over 50 member schools renewed their membership for the 2022-2023 school year the first day! Amazing. Thank you for your support.

NDSOS membership renewal. Click Join Us Above. It's time to renew or join NDSOS. Your membership provides you with discounts from the North Dakota for Distance Education, discounts from Vertical Alliance for required Bus Driver training and access to several valued partners that offer a wide variety of services for rural schools.

North Dakota Farmers Union has been a long time partner of NDSOS. Check out their link in our sponsor page. If you have students that would like to experience a Farmer Union Youth Camp click this link.
https://ndfu.org/youth/youth-camps/

New Sponsors: Welcome new sponsors and partners to NDSOS. Philadelphia Commercial and Core Facility Solutions. Please take a minute to click on their link in sponsors page.

NDSOS members -- Send me a photo of your school and I will add it to the gallery.

Welcome to the new NDSOS website powered by Apptegy. Check out the sponsors page. We have two new sponsors! Certification Central and School CEO. Click on their logo to see how they can help you and your school.